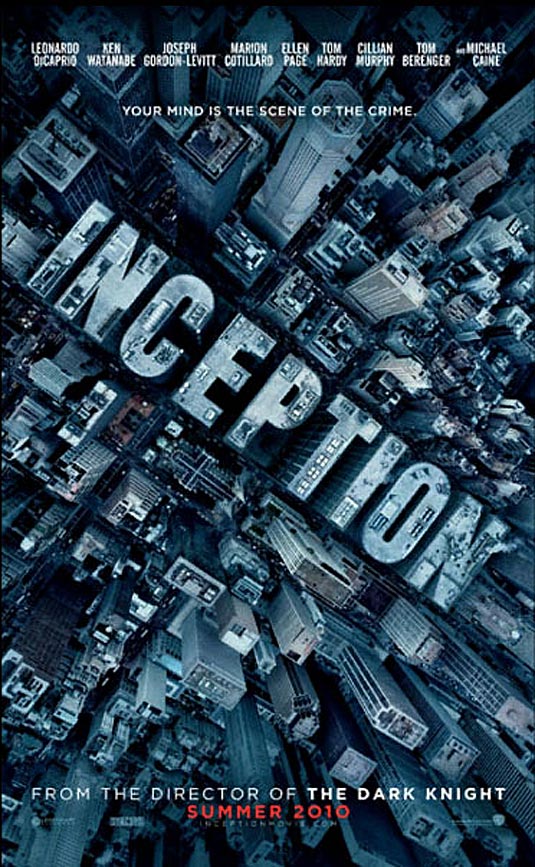 10- Inception
Inception is a movie that I watched. I enjoyed this movie, I thought that it was cool. It's got a lot of cool guys in it like Leo DiCaprio and Joseph Gordon Levitt. There was this one cool part where a city just fucking folds in half kinda (because its in a dream, but they know it's a dream.)
9- Never Let Me Go
Beautiful and haunting film about some kids. these kids are born or
something
to be used as donors. I'm not really sure how that works. but the movie worked pretty good. I've heard it's not as good as the novel but that seems weird since books suck and movies rule.
8- The Social Network
Blah, Blah, Blah. that's what this movie is like. but, when you start to listen to what they ar saying sometimes it is cool to hear. Justin Timberlake is in it. I was like hahah! i still think this movie is weird for being based on a living person who didn't offer any consent really but, ignoring that, it's an interesting tale of blah blah blah.
7- Get Low
I saw this movie with my mom andi had never heard of it before. i thought it was gonna be like a documentary about hip-hop dancing. i was pleasantly surprised. This is a good movie that will make you think about death. Bill Murray and Sissy Spacek are good in it.
6- Winter's Bone
I like a movie about the boonies. And this one is of quality. The guy, John Hawkes, who plays Uncle Teardrop is great. all the other crazy folk are good too. The creepy ozark backdrop is creepy and i like it.
5- Scott Pilgrim Vs. The World
Michael Cera, i like him. Jason Schwartzman, i like him. Video games and bands? nah, not so much. However, i still really liked this movie which included all of the above. it was funny and soo cool to just watch and hear. the editing was the first time I've ever thought to myself "hey the editing in this movie is impressive."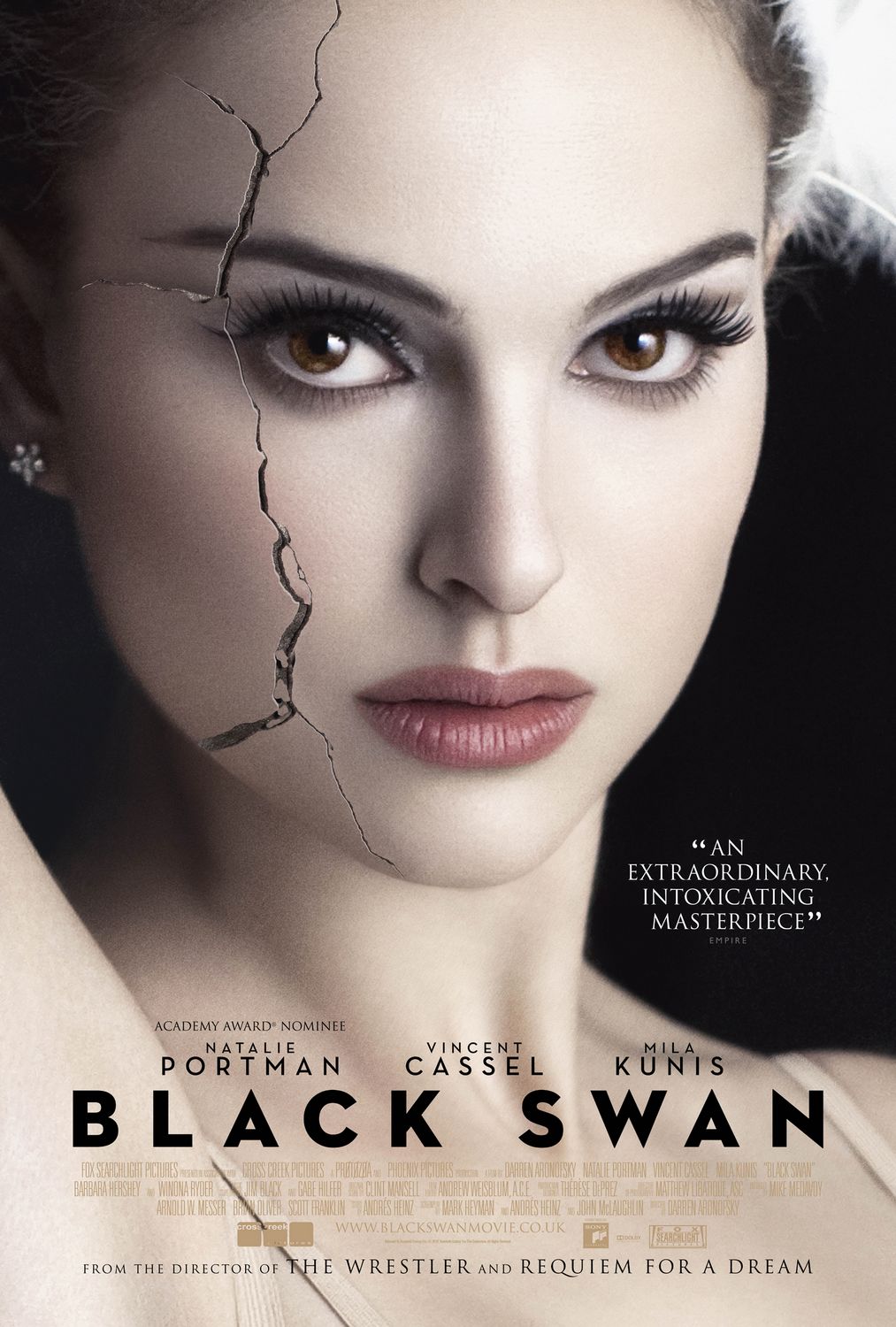 4- Black Swan
This movie was good but its wasn't
that
good okay? Alright, seriously, this was great film. It was very beautiful and very scary. IT TAKES YOU ON A RIDE. Rodarte designed all of the ballet costumes so they were so pretty. It was a perfect mix of theatrics and cinamatrics.
3- Diary of a Wimpy Kid
hahahaha! oh sorry, didn't see you there, i was too busy thinking about this movie. I decided to see a midnight showing of this after the trailers kept making me laugh and boy howdy did it deliver. it was a kids movie about kids that didn't look down on them or pander to them. it just make you laugh. Steve Zahn is in it. love that guy.
2- I Am Love
this movie is as rich in story and beauty as it's characters are in Italian moneys. Tilda Swinton is all cool in it dressed in Jil Sander and doing the cook, who is a hottie. Her family is around doing their thing too, it's not boring! it is brings the sexy and the heartbreak in a balanced manner.
1- 127 Hours
So somehow 127 Hours is my favorite film this year. Definitely the one i have been most excited about. James Franco! He cuts off his arm! It wasn't anywhere near as graphic as i had thought it might be, which was only a little disappointing. There was SO MUCH FRANCO in this movie. that's all i'm gonna say about it.
Some movies that i haven't seen that i will mention could affect this list are : True Grit, Machete, Biutiful, Four Lions, The Kids Are Alright, and many more probably